Pull Block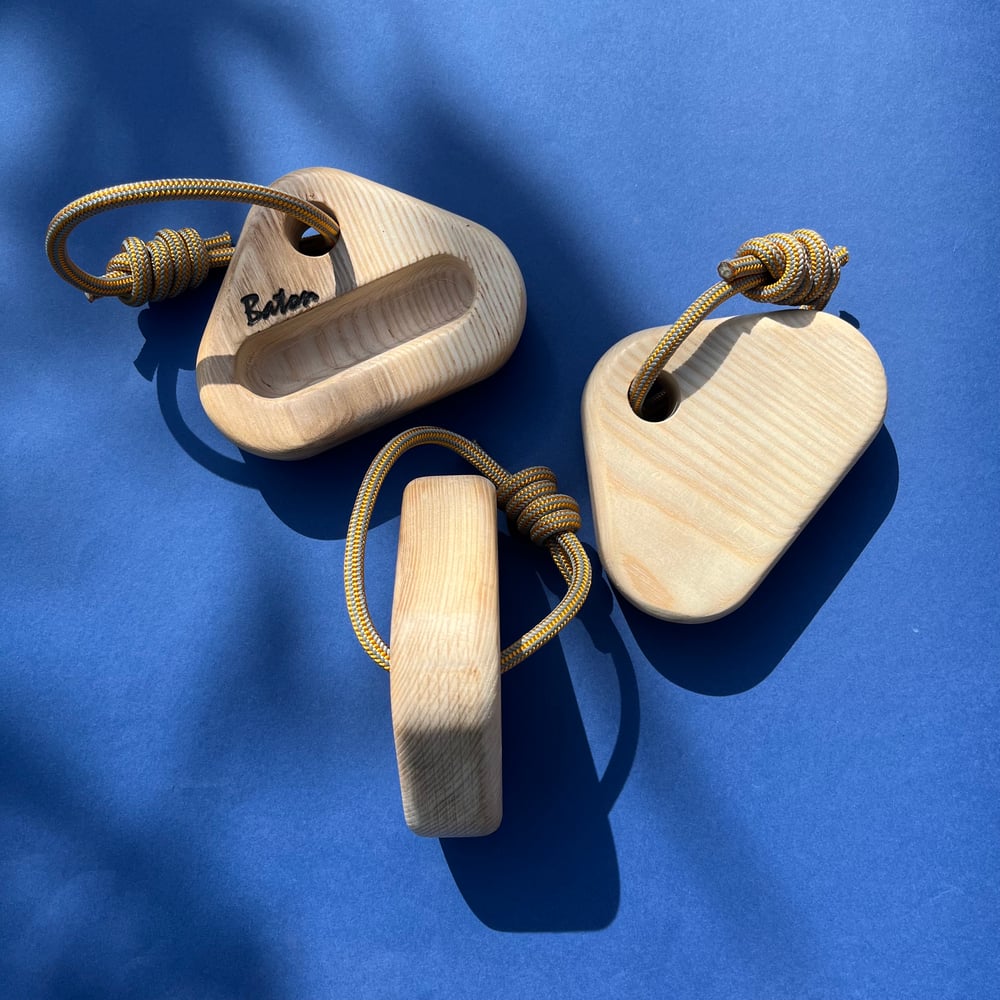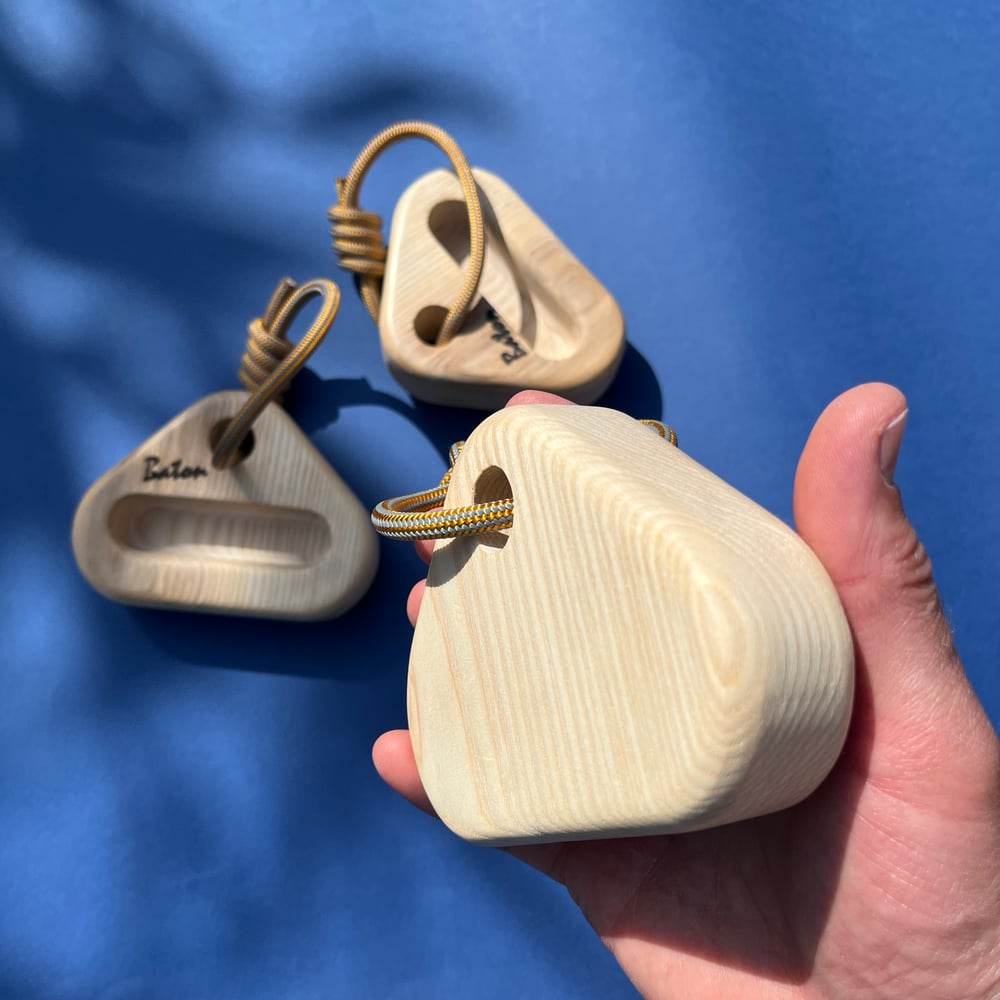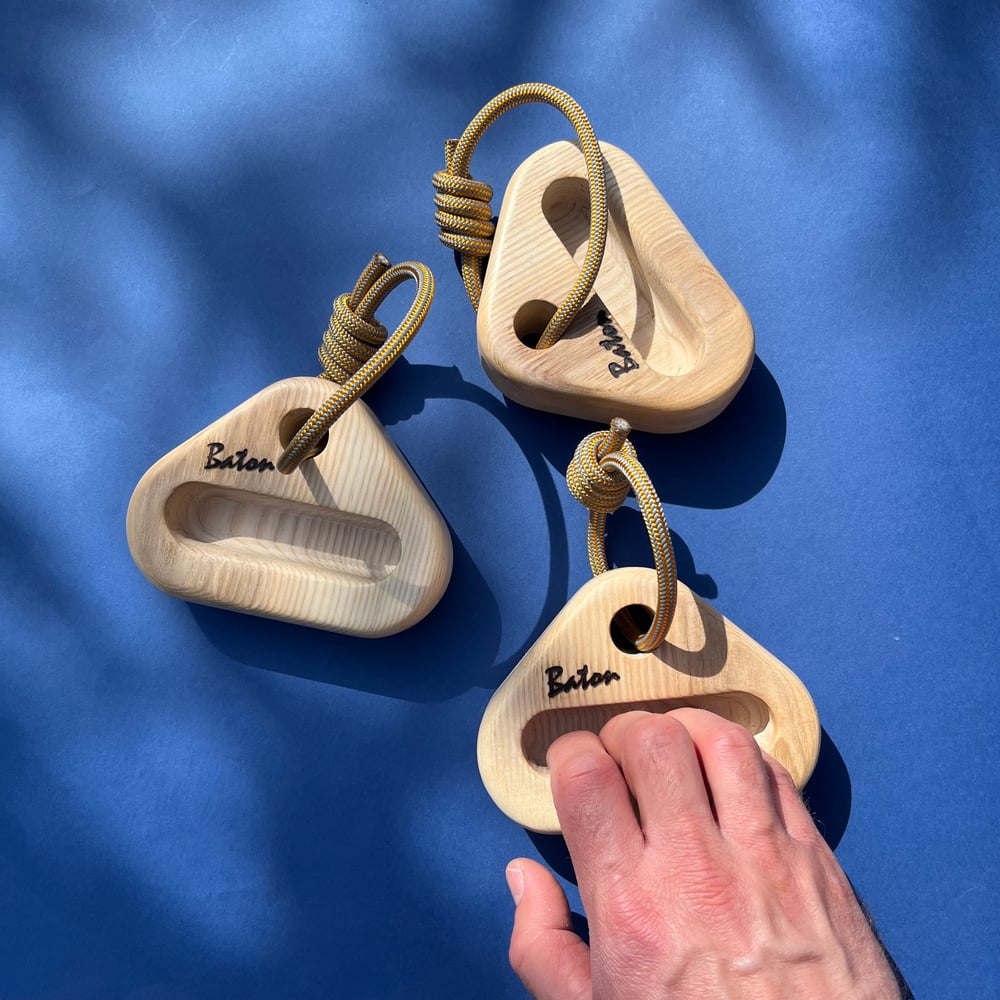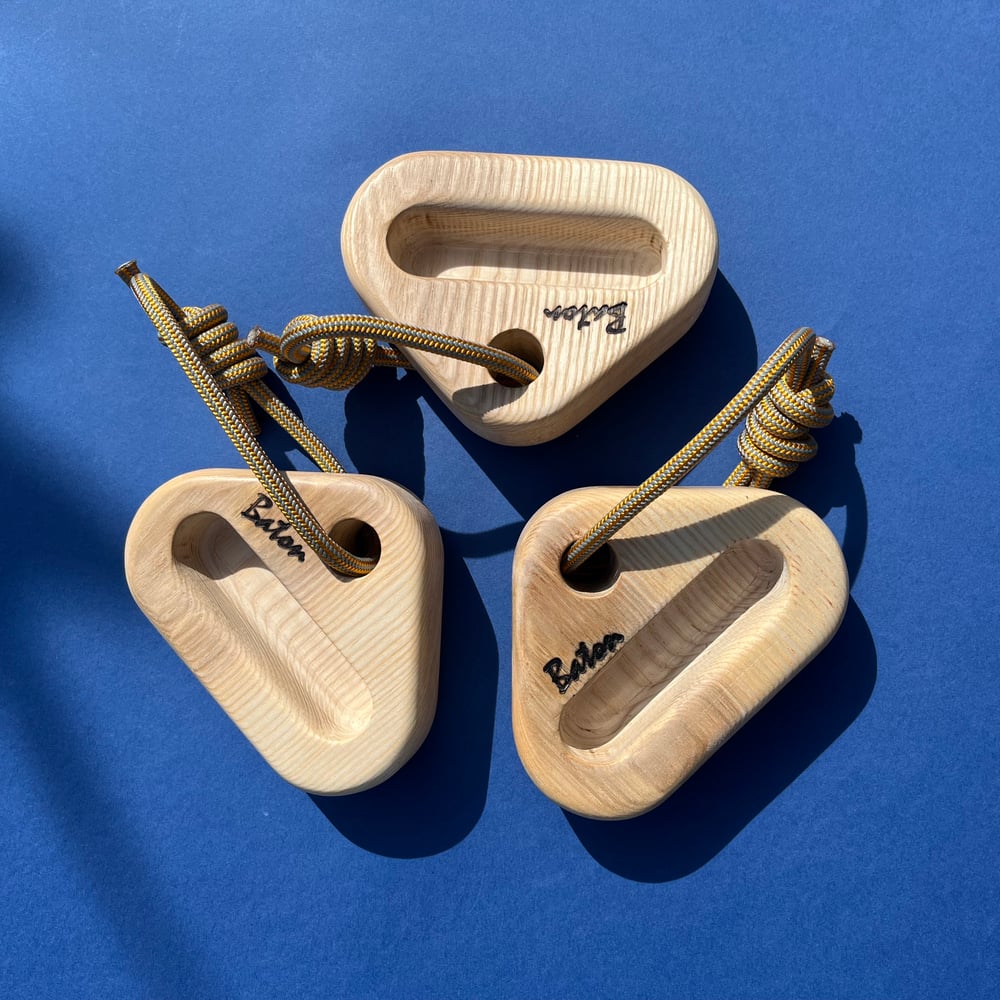 20mm deep pocket (just like a fingerboard pocket) attached to a loop of lovely DMM cord. The pocket is sized for 4 fingers or less, and is rounded for comfort.
Small enough to slip into a bag or pad to take to the crag or anywhere.
Hang up with a carabiner or load with weights.
Made from buffed hardwood. (Ash)