Fingerbaton Hangboard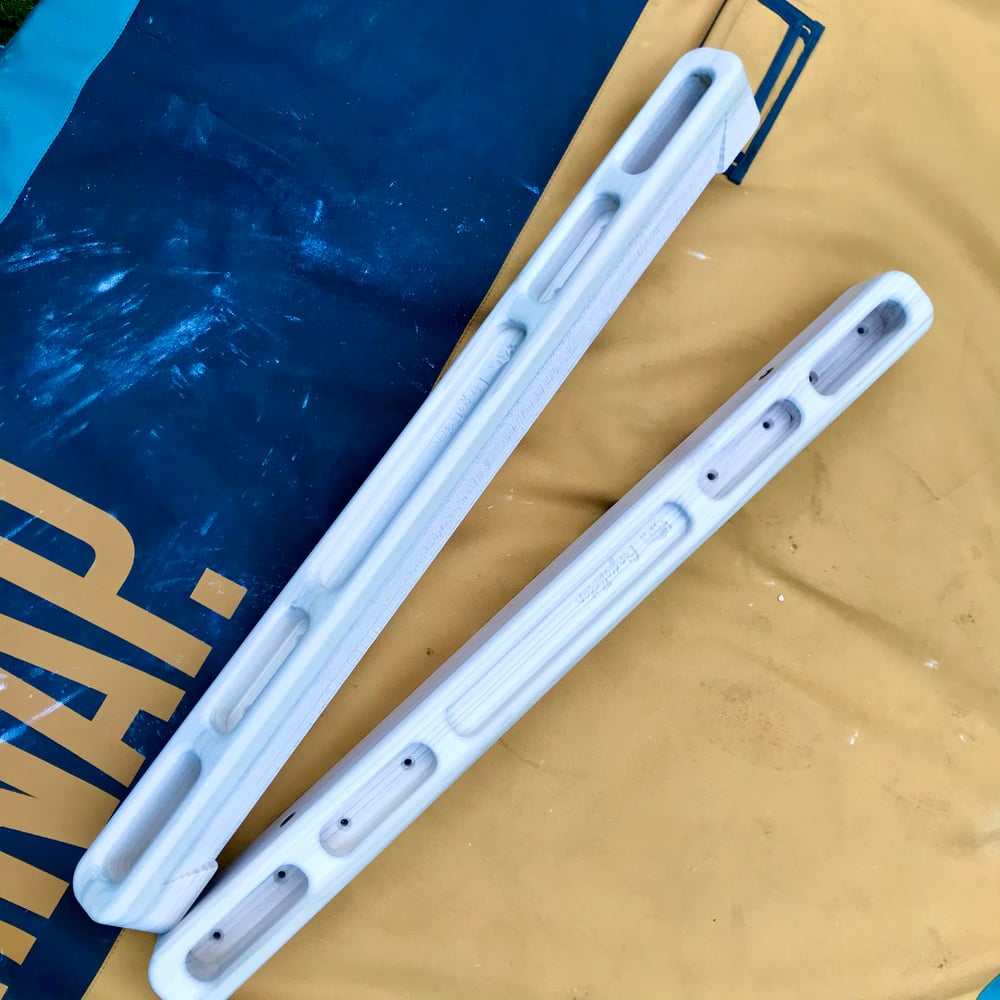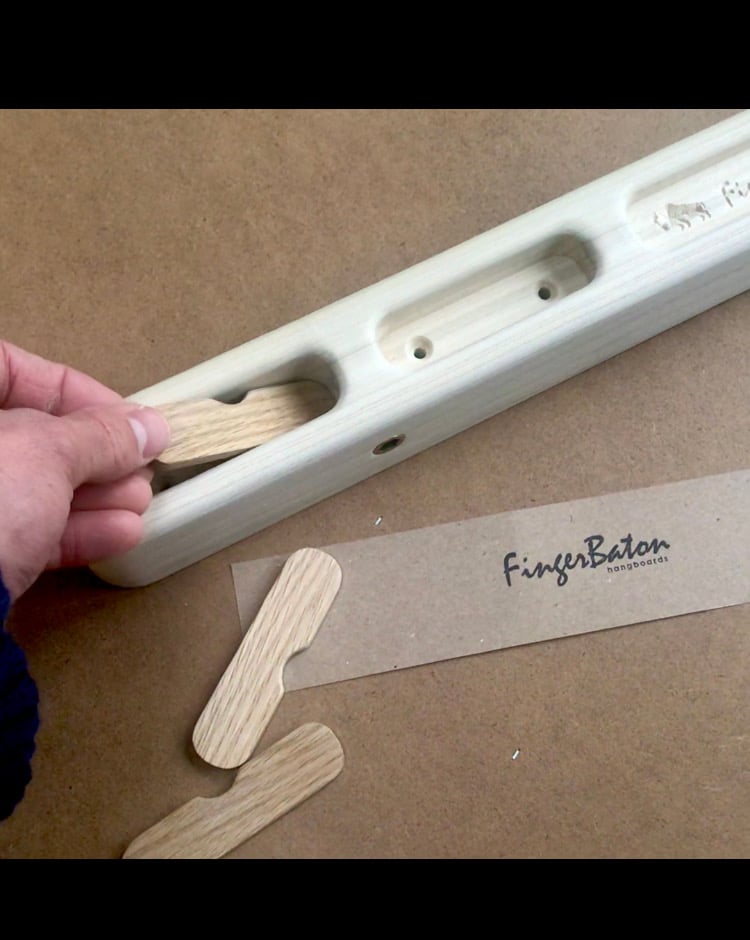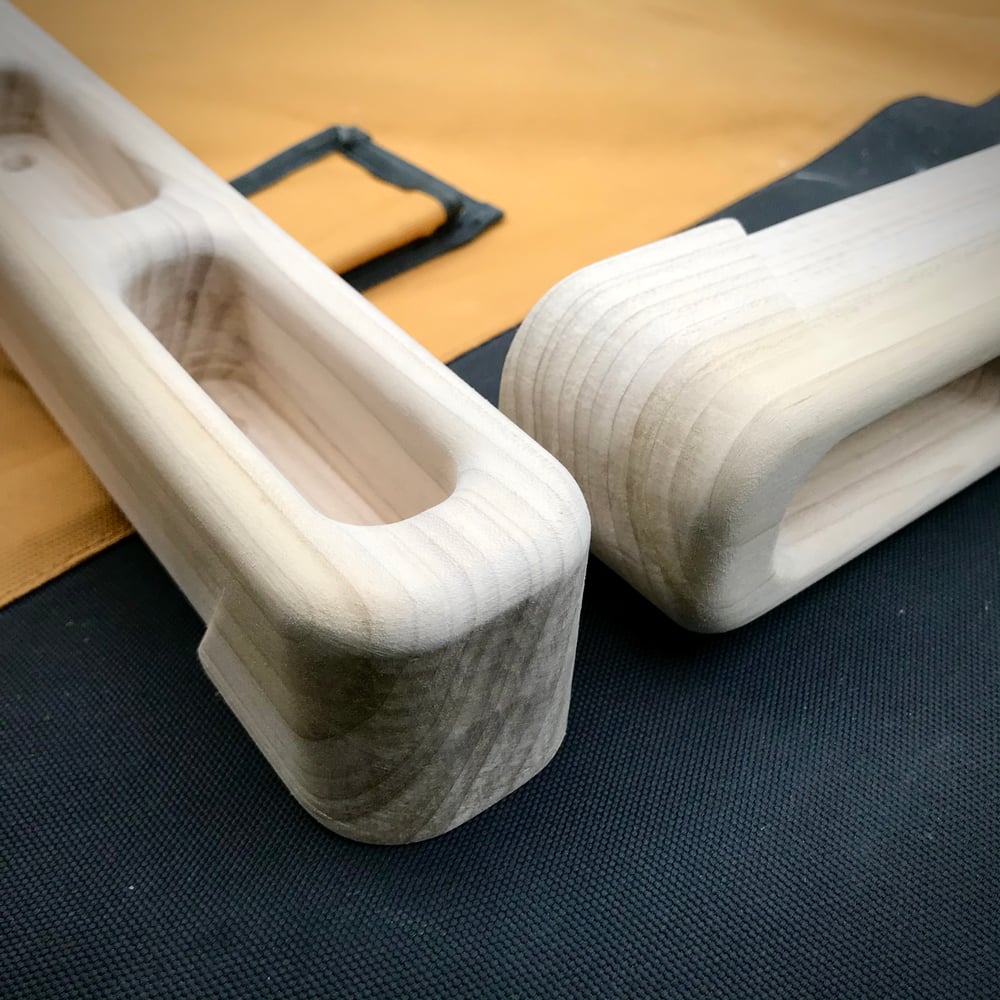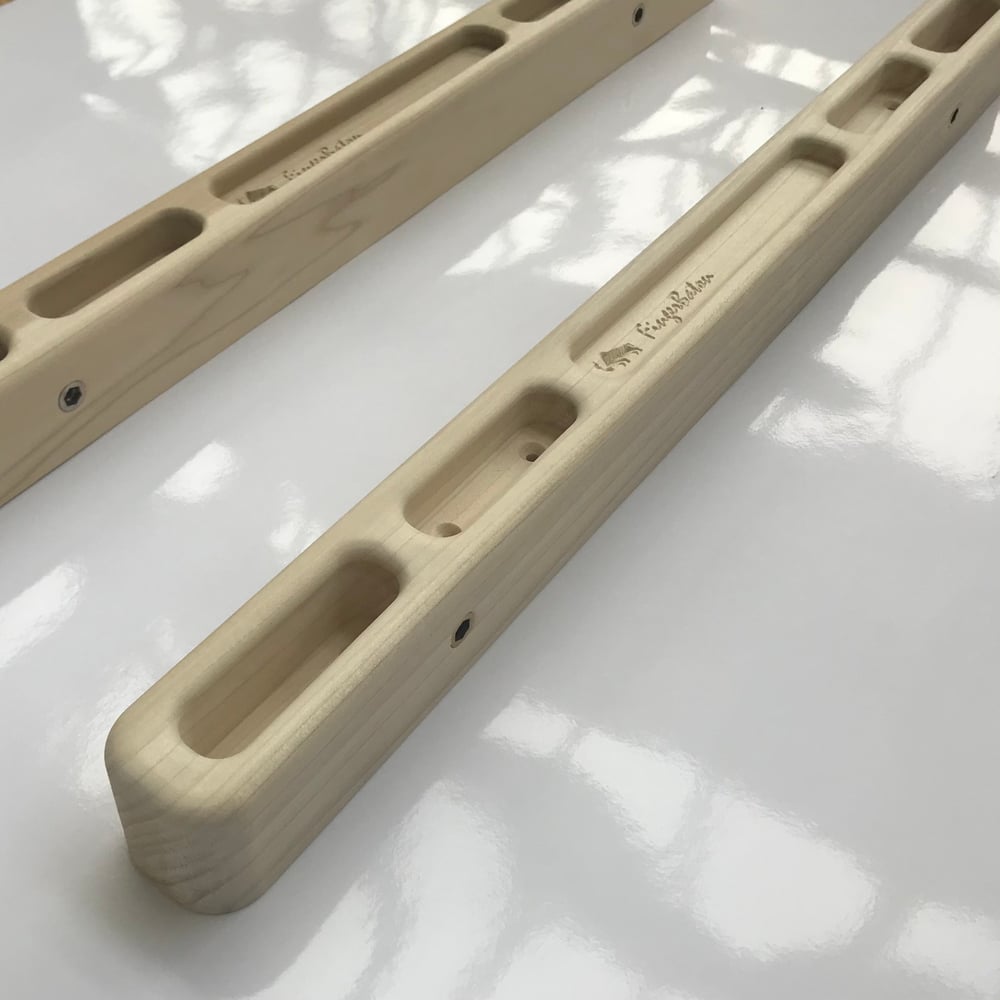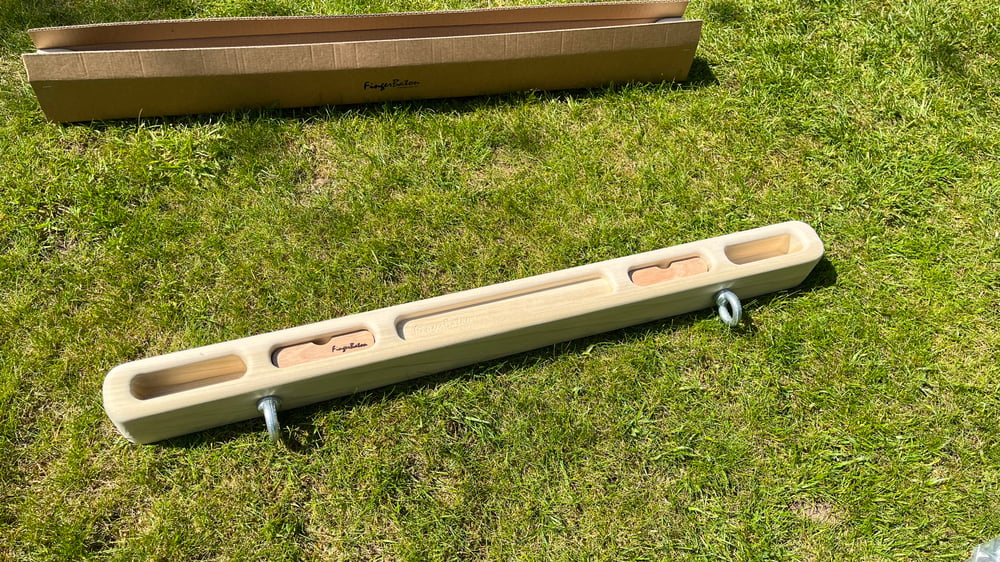 The Finger Baton is a non-intrusive, multi functional fingerboard that performs as good as it looks - and it looks fantastic! Made from responsibly sourced tulip wood, this slimline fingerboard can sit unnoticed in any room of the house, making training at home even more accessible.
The Finger Baton has three holds on its face and a chamfered jug running along the top. Ensuring you can warm up, complete pull ups and also train your fingers. And for those operating in the higher grades, we supply Take5 blockers, these reduce the hold sizes by 5mm, resulting in some SMALL edges!
Under the board we have placed two threaded inserts where you can screw in metal eyelets (included) and hang a variety of devices. Your Bison Grips Pinches, a pulley, suspension straps, sling assistance etc.... This means less holes in the walls, less fixings to worry about - simple, sleek and to the point.
The holds:
- 35mm outer pockets
- 20 mm inner edge ( If you want a 15, 10 or even a 5mm edge then simply add out take5 blockers to reduce the crimp to your requirement)
- 11mm central edge
- Top Jug, a rounded edge that is perfect for warming up and pull ups.
Each board is supplied with 8 screws for instalation.
(4 - 4x80mm, 4 x 4x50mm )